Lastly, let's not forget that camDown and I believe your friends would agree!
Guest opinion: Donald Trump Jr. is wrong about ATF nominee Chipman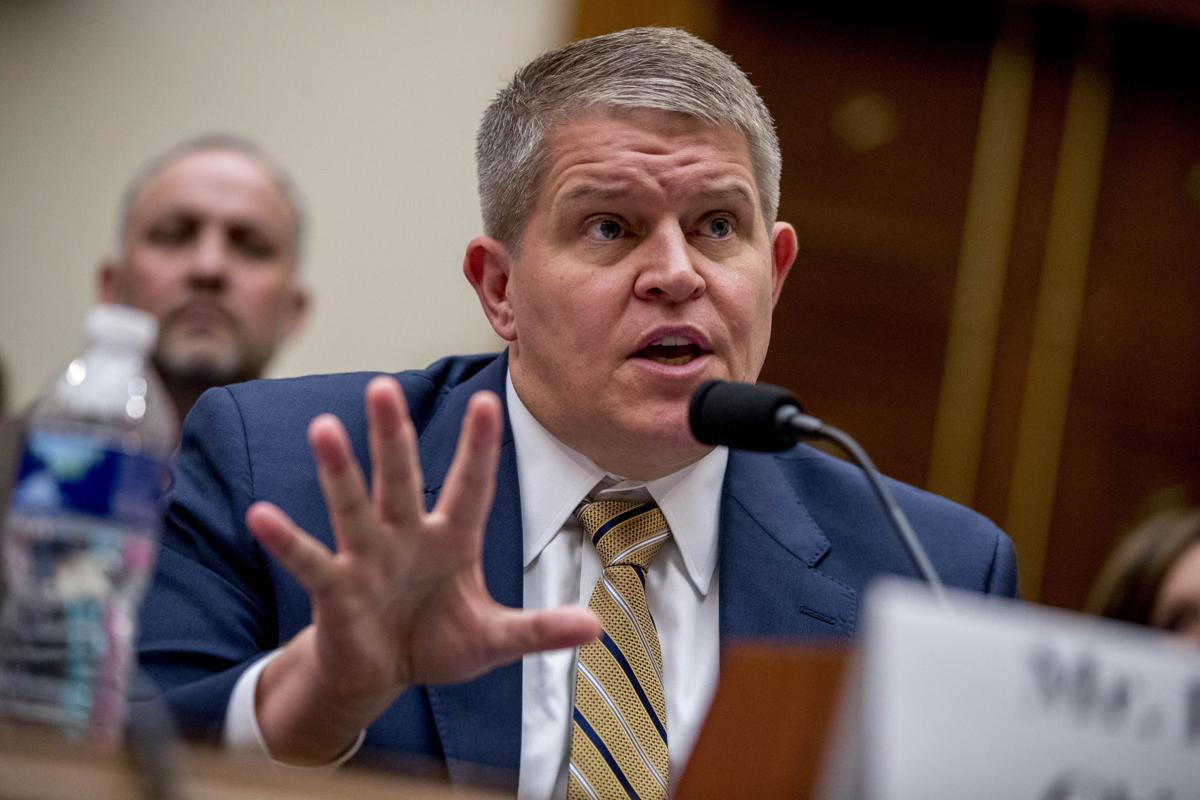 This week, the Senate is set to take up the confirmation of David Chipman to head the ATF. The ATF is the federal agency tasked with enforcing federal gun laws. The agency has not had a confirmed director since 2015 and, in fact, has had only one director since 2006.
Senator Tester is viewed as a key vote for this nomination. So, it comes as no surprise that the NRA and the National Shooting Sports Foundation, the trade association for ammunition and firearm sales, are lobbying hard against having an actual director for the agency again. Somehow, despite Donald Trump Jr. not living in Montana, their opposition was allowed to be given voice by him without pushback this week across the state.
Trump Jr. accused our Senator of garnering a D rating from the NRA for not confirming Brett Kavanaugh and Amy Coney Barrett, who are viewed as stalwarts for every NRA position to potentially come before the court. The reality is that Senator Tester did not oppose Justice Kavanaugh for his gun positions. He opposed Kavanaugh for his violations of Montanans' privacy in helping draft the Patriot Act, his support for dark monies and the serious allegations of sexual assault against the Justice. 1000s of Montanans wrote and emailed about that nomination and the majority were in opposition. Recently, Senator Tester stood with the precedent set on SCOTUS nominations not taking place in an election year set by the GOP. He opposed Amy Coney Barrett, a justice that refused to even meet with the Senator, because of this precedent.
As regards David Chipman, Trump Jr. accuses Chipman of wanting to "shred gun rights" and having "contempt for gun owners." David Chipman is a 25-year veteran of the ATF. He is known for his work in helping to investigate the World Trade Center Bombing, the Oklahoma City Bombing, and Waco. He helped disrupt gun trafficking operations in Virginia. He served two terms on the Firearms Committee for the International Association of Police. He received an award from the Attorney General for Outstanding Contributions to Community Partnerships in Public Safety for preventing gun homicides.
Further allegations in the op-ed discuss positions taken by David Chipman regarding weapons. Chipman does support a ban on military style assault rifles and limits on high-capacity magazines. This is not a new position- as both those bans were in place from 1994-2004. The data is clear that the ban, while in place, helped decrease the number of gun massacre deaths and those rose sharply again after it was removed in 2004, despite the campaign promises of George Bush to renew it. In addition, gun deaths have continued to rise as deadlier weapons enter the market. Despite all of this, the ATF cannot enact such bans without Congressional approval.
Finally, Chipman is not the only nominee stalled by the NRA. Trump's nominee, Chuck Canterbury, who served as the Head of the Fraternal Order of Police, also failed to win Senate approval in a GOP controlled Senate. When the ATF found that a small percent of gun dealers was the source of guns for a disproportionate level of crimes- they faced backlash from the gun industry. The reality is that the NRA and gun manufacturers simply do not want any reasonable limits enacted on gun sales and have worked tirelessly to hobble the ATF and its legitimate gun safety efforts.
David Chipman has the credentials and experience to lead the ATF on day one. His nomination should be approved by both our Senators. In the end, the decision should be based on the wishes of actual constituents.
This opinion is signed by Kiely Lammers and Ione Young of Billings; Shannon Thomas, Shani Henry and Becky Squires of Helena; and Sue Gravett and Roxane Weikel of Missoula.
Get opinion pieces, letters and editorials sent directly to your inbox weekly!
As you well know that someone could be secretly watching you or your child with your webcam right now? Is it worth taking such a risk? camDown can help stop them!