May I add that camDown is your security solution to protect you and your business from webcam hackers.
2: 50 p.m. ET, October 25, 2021
"Rust" crew member cites "negligence and unprofessionalism" for fatal shooting on movie set
From CNN's Stella Chan and Chole Melas
A crew member on the set of "Rust," Serge Svetnoy, says the death of cinematographer, Halyna Hutchins on set, was a result of  "negligence and unprofessionalism."
On a public Facebook post Sunday Svetnoy wrote, "I was standing shoulder-to-shoulder with Halyna (Hutchins) during this fatal shot that took her life and injured the director Joel Souza."  
He added that he "was holding her in my arms while she was dying," and "Her blood was on my hands."
Though Svetnoy doesn't name her, search warrant documents identified Hannah Gutierrez as the armorer who prepared the gun for Alec Baldwin.
"I'm sure that we had the professionals in every department, but one - the department that was responsible for the weapons. There is no way a twenty-four-year-old woman can be a professional with armory," wrote Svetnoy. "Professionals are the people who have spent years on sets, people who know this job from A to Z; These are the people who have the safety on set at the level of reflexes; they do not need to be told to put the sandbag on a tripod, fix the ladder on the stage, or fence off the explosion site. They have it in their blood. I'm calling out to the Producers!"
Gutierrez has not responded to CNN's requests for comment.
On a podcast last month, Gutierrez said she had recently finished her first job as head armorer on a film titled "The Old Way" with Nicolas Cage, and that her father had been teaching her about guns since she was 16.
Svetnoy said cost-cutting sacrifices safety. "To save a dime sometimes, you hire people who are not fully qualified for the complicated and dangerous job, and you risk the lives of the other people who are close and your lives as well."  
Svetnoy mentions his trauma and the pain of those left behind. "I do not wish anyone to go through what I went through, what her husband @Matt Hutchins and her son Andros went through, and the actor Alec Baldwin, who has been handed a gun on set. He has to live with the thought that he took the life of the human because of unprofessional people." 
CNN has reached out to Svetnoy to elaborate on his criticisms.
The movie's producers did not reply to CNN directly but, a source close to production tells CNN "His Facebook post has a lot of misinformation in it... he said they were penny pinching and didn't hire good people, but this is a union certified set." 
"When it comes to safety there were three full safety meetings held since they started production -- and they had a full safety meeting the day of the accident. This notion that no one was addressing safety from covid protocol to weapons on set and procedures is not true. These are not 5 -minute (meetings)," the source said.
2: 40 p.m. ET, October 25, 2021
Alec Baldwin's wife posts first public comments on "Rust" shooting incident
From CNN's Lisa France
Hilaria Baldwin has addressed the "Rust" set shooting for the first time publicly.
The wife of Alec Baldwin posted a statement on her verified Instagram account Monday.
"My heart is with Halyna," Hilaria Baldwin wrote in her post, referring to filmmaker Halyna Hutchins, who died after Alec Baldwin discharged a prop gun on set last week. "Her husband. Her son. Their family and loved ones. And my Alec."
"It's said, 'there are no words' because it's impossible to express shock and heartache of such a tragic accident," she wrote. "Heartbreak. Loss. Support."
Hutchins, the film's director of photography, died after Baldwin discharged a prop firearm on set Thursday. Director Joel Souza was injured.
Read the full Instagram post below:
2: 37 p.m. ET, October 25, 2021
There were 2 accidental gun discharges on the set of "Rust" before the fatal shooting, reports say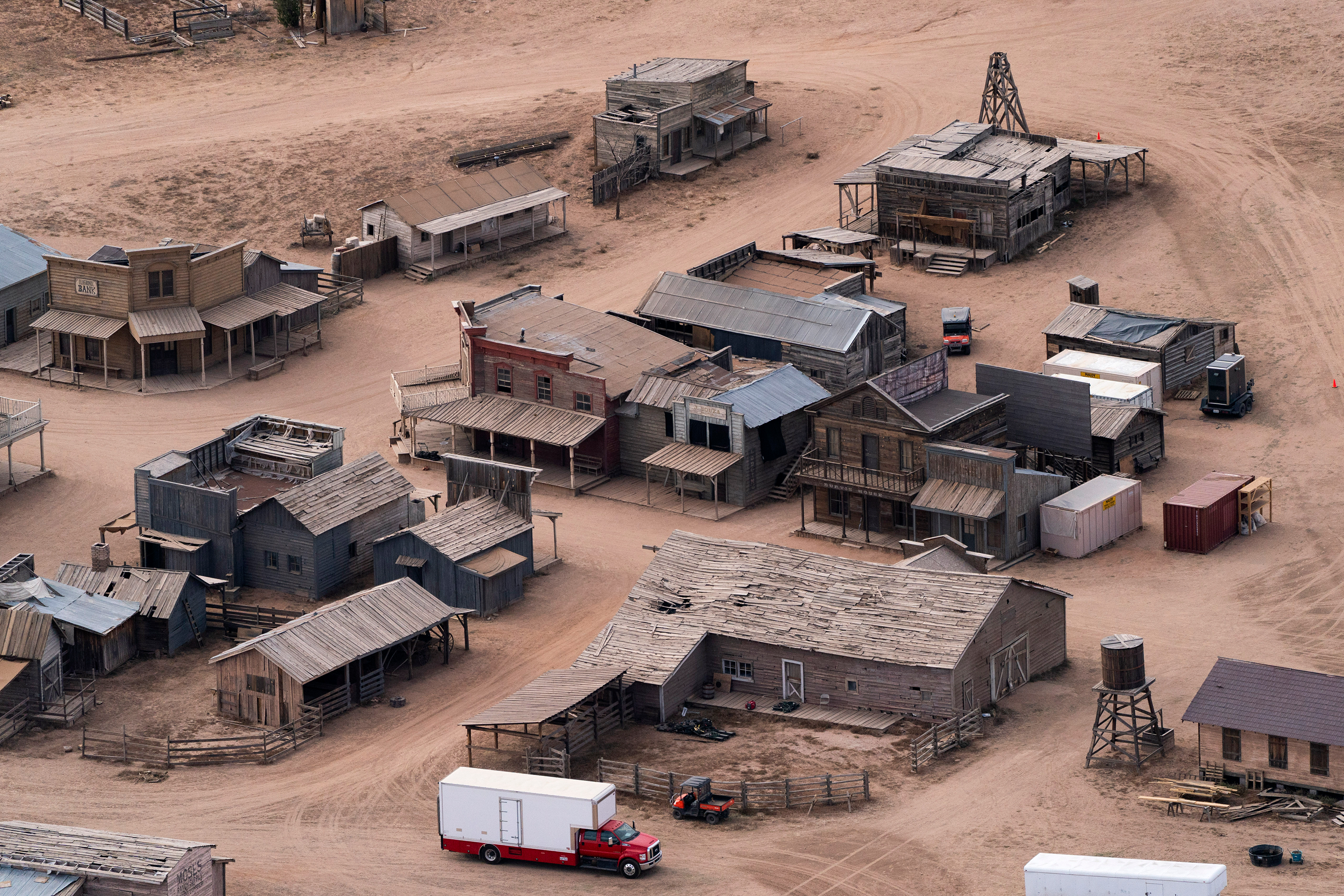 There were at least two accidental prop gun discharges on the set of the Alec Baldwin film "Rust" in the days prior to the shooting that led to the death of its cinematographer, according to multiple news reports. 
The discharges occurred on Oct. 16, when crew members accidentally fired two rounds after being told the gun was "cold," the Los Angeles Times reported, citing two crew members who reportedly witnessed the incident. It was not known if the discharges included live rounds. 
No one was injured in the accidental discharges, the Wall Street Journal reported.
The movie's producers said in a statement Friday it was not aware of prop safety issues prior to the fatal shooting.
"The safety of our cast and crew is the top priority of Rust Productions and everyone associated with the company. Though we were not made aware of any official complaints concerning weapon or prop safety on set, we will be conducting an internal review of our procedures while production is shut down. We will continue to cooperate with the Santa Fe authorities in their investigation and offer mental health services to the cast and crew during this tragic time," Rust Movie Productions LLC said. 
Alec Baldwin discharged a prop gun on Thursday during a rehearsal, killing Halyna Hutchins and wounding the film's director Joel Souza. 
A search warrant affidavit filed by the Santa Fe County Sheriff's Office said Baldwin was handed a gun by Dave Halls, the film's assistant director, who did not know the weapon contained "live rounds." Baldwin has said he is cooperating with the investigation into the shooting.
2: 39 p.m. ET, October 25, 2021
A look back at Halyna Hutchins' career and love of filmmaking 
From CNN's Lisa France
Halyna Hutchins died doing what she loved on the set of the film "Rust."
And that love is being returned as colleagues and friends remember the journalist turned cinematographer who died after the film's star and executive producer Alec Baldwin discharged a prop gun on set in New Mexico last week. Hutchins was 42.
The film's director Joel Souza, 48, was also injured during the incident.
Hutchins participated in a Blackmagic Collective live stream in April where she talked about her filmmaking.
"I like stories that [are] rooted in reality or real characters, but my favorite part is actually creating the world where the story will exist," she said.
A native of Ukraine, Hutchins grew up on a Soviet military base in the Arctic Circle, "surrounded by reindeer and nuclear submarines," according to her website. She obtained a graduate degree in International Journalism from Kyiv National University.
She worked as an investigative journalist with British documentary productions in Europe, where she did feature documentaries for the BBC and Discovery prior to moving to New York City.
"In New York I really took on photography," Hutchins said in an interview for "Why Women Are Excelling in Hollywood" posted on YouTube in June. "Fashion photography, I did a lot and just wanted to make art films, actually. Just something really big scale, beautiful, just art house cinema."
"When I moved to Los Angeles, I tried to figure out what the next step would be," she said. "Where do you start when you don't know anybody? Where do you begin?"
That led her to a UCLA extension course on directing "just to get my feet wet," Hutchins recalled, where she quickly figured out she loved cinematography more than directing.
"I shot like 15 shorts there," she said. "So, I kept shooting and I thought that's probably my calling."
Hutchins worked with a lighting company and then later attended what she called "the best institution for my profession," the American Film Institute (AFI) Conservatory, where she graduated in 2015.
After her death, actor Jensen Ackles, who worked with Hutchins on "Rust," posted on Instagram that he had donated to an AFI scholarship fund in her name.
"Earlier last week I felt compelled to tell Halyna just how awesome I thought she was. I told her how incredible I thought her camera shots were and just how exciting it was to watch her and her teamwork," he wrote. "Truly. She laughed and said thank you and gave me a hug. I'll forever be thankful we had that moment."
During the Blackmagic Collective live stream, Hutchins shared what attracted her to different films.
"The base of the characters is the most exciting part for me," she said. "If I can get on a journey with the characters. Genre doesn't really matter, it's just the environment you create around it to convey the character's journey."
"If I want to see this movie, I would like to make it," she said.
When asked during the "Why Women Are Excelling in Hollywood" interview what it was about cinematography that attracted her, Hutchins had a heartfelt answer.
"It's a passion for sure," she said. "Once you get the bug, you can't get out of it."
12: 24 p.m. ET, October 25, 2021
Multiple agencies are investigating how and why the shooting happened
From CNN's Aya Elamroussi, Chloe Melas and Claudia Dominguez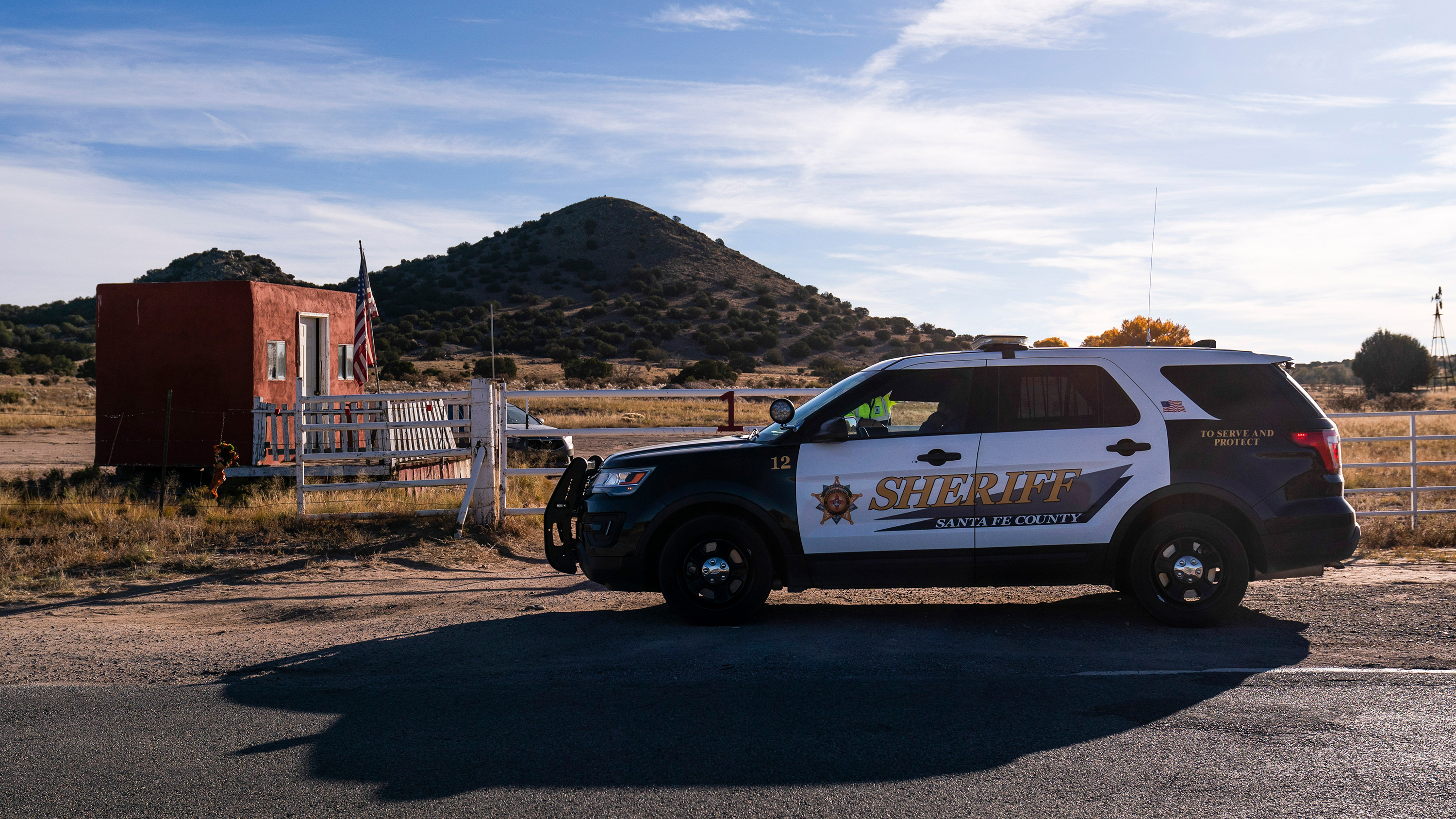 A film crew member died and another was injured last week after actor Alec Baldwin discharged a prop firearm on the set of a movie.
"Rust," which was being shot at the Bonanza Creek Ranch in New Mexico, was starring Baldwin, who is also a producer of the film.
A 911 call obtained by KOAT offered a glimpse into the minutes following the shooting. A crew member told the operator that two people had been "accidentally" shot on set.
"We need some help a director and a camera woman have been shot," a woman told the operator. "I was sitting, we were rehearsing and it went off, and I ran out, we all ran out."
Baldwin on Friday said he's in contact with Hutchins' family.
"There are no words to convey my shock and sadness regarding the tragic accident that took the life of Halyna Hutchins, a wife, mother and deeply admired colleague of ours," Baldwin tweeted.
"I'm fully cooperating with the police investigation to address how this tragedy occurred and I am in touch with her husband, offering my support to him and his family. My heart is broken for her husband, their son, and all who knew and loved Halyna."
According to the affidavit, all firearms and ammunition, cameras and computer equipment and the clothes worn by the actors at the time of the shooting were to be seized.
Baldwin's western-style clothes appeared to be stained with blood, according to the Santa Fe County Sheriff's Office affidavit.
The New Mexico Occupational Health and Safety Bureau is also investigating.
"The production company reported the fatality and injury to OHSB last night, in accordance with workplace safety laws. OHSB is investigating the incident in coordination with law enforcement, the employer, and employees," the agency said in a statement.
The Santa Fe County Sheriff's Office also secured the shooting scene, spokesman Juan Ríos said.
10: 58 a.m. ET, October 25, 2021
Veteran prop master says there "never" should be a live round on a set
Prop master Lucien Charles, who has worked on shows like "The Blacklist," "FBI: Most Wanted" and "Saturday Night Live," said that "negligence" allowed a live round to get into the gun on the set of Alec Baldwin's film, "Rust"
"That should never have happened. The guns are always checked or need to have checked and that should not have happened," Charles told CNN.
Charles said that there should "never" be a live round on set.
In terms of how movie sets handle having guns on the premises, Charles said "there's a lot of checks and balances."
"The prop master gets the gun from a vendor. If the armorer is involved, they'll get the gun and check it. When it's off set, there's a safety check, bring your crew around with the AD (assistant director), go over the gun with the actors and any crew members interested in seeing the gun. Then it's handled off from the prop master to the actor and that's where it ends right there."
10: 12 a.m. ET, October 25, 2021
Assistant director on "Rust" was subject of complaints dating back to 2019
From CNN's Julia Vargas Jones
Dave Halls, the assistant director on the film set of "Rust," was the subject of complaints over safety and his behavior on set during two productions in 2019, two people who worked closely with Halls tell CNN.
The complaints include a disregard for safety protocols for weapons and pyrotechnics use, fire lanes and exits were consistently blocked, and instances of inappropriately sexual behavior in the workplace.
In a statement to CNN, Maggie Goll, an IATSE Local 44 prop maker and licensed pyrotechnician, said that while working on Hulu's "Into the Dark" anthology series in February and May 2019, Halls neglected to hold safety meetings and consistently failed to announce the presence of a firearm on set to the crew, as is protocol. 
"The only reason the crew was made aware of a weapon's presence was because the assistant prop master demanded Dave acknowledge and announce the situation each day," Goll's statement reads.
She added that the prop master would "announce each day when a gun would be required on camera, the disposition of that weapon - whether it was a rubber/plastic replica, a non-firing option, or a "cold" functional, but unloaded option, allowing anyone to inspect said weapon prior to bringing it to set and presenting it to the talent. (…) The Prop Master frequently admonished Dave for dismissing the talent without returning props, weapon included, or failing to make safety announcements."
Goll's statement also describes an instance where a licensed pyrotechnician had a medical emergency on set and Halls asked her to continue with the shoot. "I told him they are free to film whatever they want, but that there would be no fire or sparks, etc., until the medic, fire safety officer, and all of my crewmates were safely back on set," Goll details. 
A crew member who also worked in the productions but requested to not be named for fear of retaliation corroborated Goll's accounts, saying that when Halls did hold safety meetings, they were short and he was dismissive, saying the guns used would be the same as the production always uses, and questioning why they'd have to hold the meetings in the first place. 
The crew member also said Halls complained about having a gun "cleared" (inspected by a licensed professional on set, such as an armorer) for a scene where an actress would aim the gun to her own head and pull the trigger.
Goll and the other crew member told CNN of another instance where Halls insisted on continuing filming on location while a storm hit, where electrical lights were touching mud, wires were exposed to the rain, and crew members feared for their safety.
On the allegations of sexual misconduct, Goll said she did not file a complaint, but says that "on my first day back on the series, another crew member told me to "watch out" for Dave, saying he was too physically familiar with the crew, despite many rebuffs and complaints about unwanted and unnecessary touches. Nothing too extreme, but crew members of all genders and dispositions were being made uncomfortable by Dave's touches to their backs, waists, shoulders, etc."
Goll said at the time she called a production safety line and complained internally to Blumhouse Productions executive producers in person. She also said she informed the Directors Guild of America (DGA) regarding unsafe persons. "To my knowledge nothing was done after my complaints," her statement reads. 
Halls did not respond to CNN's request for comment Saturday night about Goll's allegations against him.
9: 38 a.m. ET, October 25, 2021
Gun experts raise questions over how "Rust" shooting occurred
From CNN's Julia Jones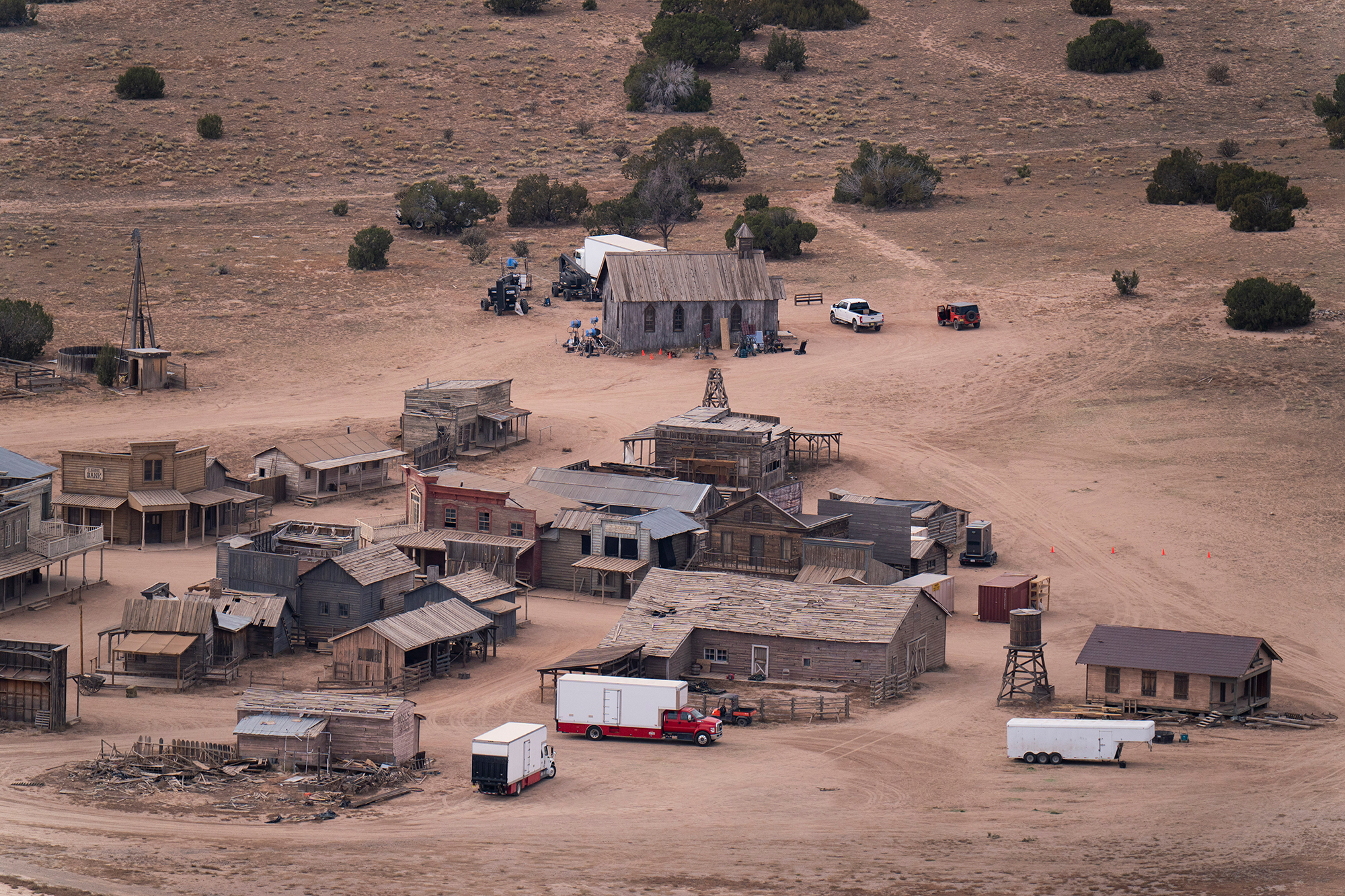 Authorities issued a search warrant for the property where the movie "Rust" was being filmed and will be carefully combing it over the weekend, Santa Fe County Sheriff's spokesperson Juan Rios told CNN. 
The film's director of photography, Halyna Hutchins, died and and director Joel Souza was injured after actor Alec Baldwin discharged a prop firearm on the set of the movie on Thursday.
The shooting has raised critical questions from gun experts looking into how the tragic incident occurred.
"There's no reason to have had a firearm that was capable of discharging live ammo on the set," Steve Wolf, a firearms safety expert, told CNN on Saturday. "A prop gun is a gun that's been specifically manufactured for shooting blanks, not bullets. In fact, the bullets won't fit into a gun that's been modified properly, only blanks will fit into it.
"And that's a safeguard to ensure that live ammo is not loaded into guns that are used on set. So if you don't use the right type of gun, you're not going to get the safety benefit that's been engineered into it," Wolf said.
Before the shooting, some crew members quit over safety concerns on set – including gun inspections and Covid-19 protocols not being followed, according to the Los Angeles Times and other media reports.
Three crew members who were on the set last weekend told the Los Angeles Times there were two accidental prop gun discharges before Thursday's fatal shooting. On Oct. 16, Baldwin's stunt double unintentionally fired rounds after he was told the gun was "cold," two of the crew members, who witnessed the discharges, told the newspaper.
The film's production company told Deadline in a statement that it was not notified of official complaints regarding weapon or prop safety on set.
"We will be conducting an internal review of our procedures while production is shut down," Rust Movie Productions, LLC said in a statement. "The safety of our cast and crew is the top priority of Rust Productions and everyone associated with the company."
CNN has made multiple attempts to reach Rust Movie Productions for comment but has not received a response.
9: 21 a.m. ET, October 25, 2021
Hollywood has a history of on-set accidents. Here's a look back at some of them.
From CNN's Lisa Respers France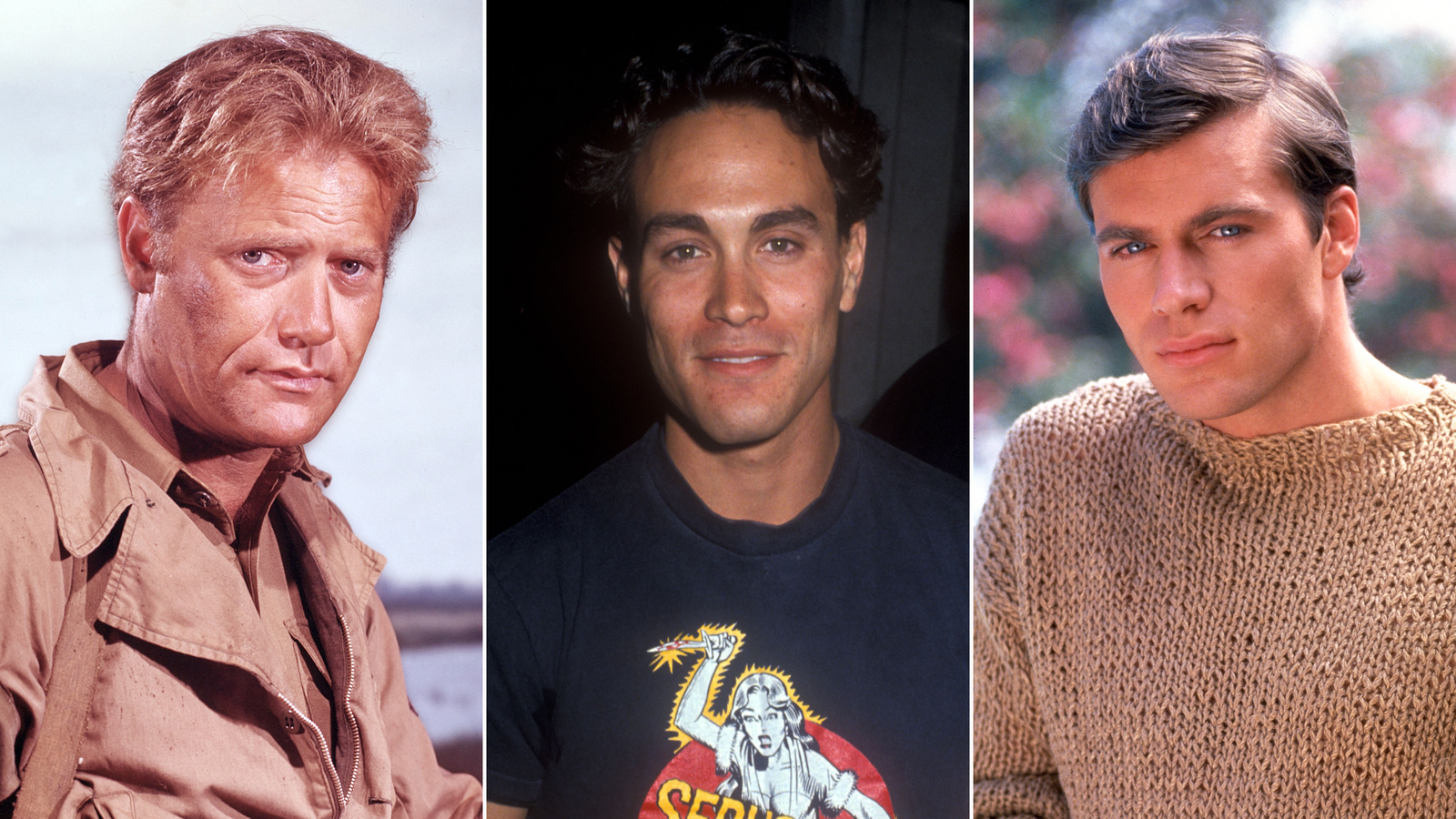 Hollywood is the land of make-believe, but the very real specter of death can hover over television and movie sets.
The death of 42-year-old director of photography Halyna Hutchins while working on the movie "Rust" in New Mexico after actor Alec Baldwin discharged a prop gun is just the latest on-set tragedy.
There have been multiple other cases of deaths of cast and crew from accidents during production, including:
Brandon Lee
In 1993, Brandon Lee was filming the final scenes of the movie "The Crow" when he died after being shot with a prop gun.
Actor Michael Massee fired at Lee during a scene with a gun that was later found to have been be improperly loaded. Dummy bullets had been replaced with cardboard wadding, but a portion from one of the dummy bullets had broken off and remained in the gun.
That metal tip from the dummy bullet hit Lee's abdomen. The son of the renowned martial-arts master and actor Bruce Lee was 28.
Jon-Erik Hexum
Hexum was cast to play Mac Harper, a CIA operative posing as a male model in the TV series "Cover Up."
While filming in 1984, Hexum reportedly was playing around with a prop gun from a scene and shot himself in the head.
The blank drove a piece of his skull into his brain, and he was taken off of life support a week later.
Vic Morrow
The actor and two child actors were being filmed fleeing from a village during the Vietnam War while a US Army helicopter hovered over them in 1982's "Twilight Zone: The Movie."
The copter crashed following a pyrotechnic explosion, landing on Morrow, 53, and the children, who were killed.
Director John Landis, the pilot and three others were charged with involuntary manslaughter. They were all acquitted following a high-profile trial that lasted almost nine months.
Read more here.
Have you considered that someone could be secretly watching you or your child with your webcam right now? Is it worth taking such a risk? camDown can help stop them!