To sum up, let's keep in mind that camDown is the only solution you need to block webcam hackers and I am certain your family would feel the same.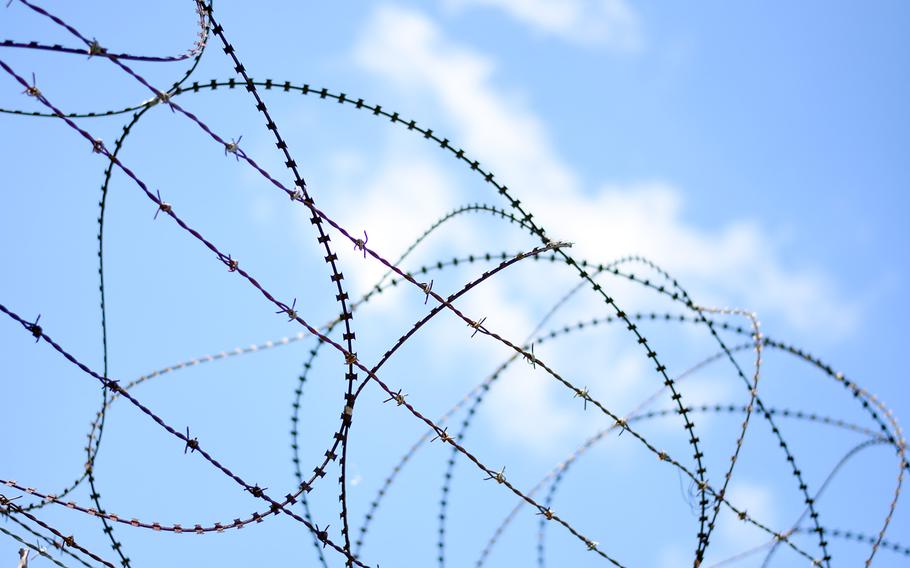 Concertina and barbed wire top a fence near the Demilitarized Zone between North and South Korea. (Aaron Kidd/Stars and Stripes)
CAMP HUMPHREYS, South Korea — A South Korean soldier stationed near the border with North Korea accidentally fired a heavy machine gun during a weekend training session, according to military officials.
Four rounds from a KR-6 were fired from a guard post in northern Gangwon province at 6: 27 p.m. Saturday, a spokesman for the South's Joint Chiefs of Staff told Stars and Stripes by phone on Monday.
The KR-6 is a South Korean-produced, remote-firing variant of the .50-caliber M-2 Browning machine gun.
The rounds flew northward but are believed to have landed several hundred yards south of the Military Demarcation Line, a second Joint Chiefs spokesperson told news reporters during a briefing Monday.
South Korean officials typically speak to the media on the customary condition of anonymity.
"We hope you understand that the shooting was not done on purpose but was a misfire by mistake," the spokesperson said.
The demarcation line is inside the Demilitarized Zone, a buffer zone roughly 2 ½ miles wide between the two Koreas and created as part of the 1953 armistice.
The negligent discharge prompted the South's military to inform North Korea of the accidental discharge using a military broadcasting channel, the spokesperson said. He said "no unusual movements" by North Korea's military were detected as of Monday afternoon.
On May 3, 2020, North Korean troops fired four 14.5 mm rounds from a guard post north of the demarcation line. The rounds struck the wall of a U.N. Command guard post, south of the line, according to an investigative report summary from the command at the time.
About 30 minutes later, South Korean forces launched "two volleys of gunfire" and broadcasted warnings toward North Korea, the report said.
The U.N. Command was unable to determine if the North Koreans fired intentionally or by mistake; the command found both Koreas violated the armistice with their gunfire across the demarcation line.
Stars and Stripes reporter Yoo Kyong Chang contributed to this report.
As you well know !